DJ Motif8 Bio
"...Anyone can accomplish anything they put their mind to, there just has to be motivation." - DJ MOTIF8


Name: Lucian Klatka
DOB: June 12, 1977
Birthplace/Ethnicity: Born in Chicago, IL USA, Parents are from Poland
Music experience previous to being a DJ: Guitarist/drummer/songwriter in local Chicago heavy metal & rock bands
First experience with electronica: 1994 - techno music coder for various PC Graphic "Demo" Groups based out of Norway, Finland, Denmark & Sweden
Other Interests: My Camaro Z28, Computers, Astrology, Basketball, Natural Health/Nutrition, Psychology
Favorite TV Shows
-Classics All in the Family, Three's Company
-Drama - Beverly Hills 90210, Melrose Place, Dawson's Creek, OC, North Shore
-Sci-Fi - Star Trek TNG, Outer Limits
-Comedy - Seinfeld, Simpson's, King of the Hill, That 70's Show

1997-1998
The philosophy was simple; by listening to many of the great dj's in Chicago with their many different styles, he thought they would mix really well and play a good song here and there. But why not mix a proper set and play good songs all the time? From then on DJ MOTIV8 was out to set things straight.
It was then that an aspiring bedroom electronic artist had decided to become a DJ as a result of mixing beats and samples to create dance music at various parties, colleges, bars, and clubs.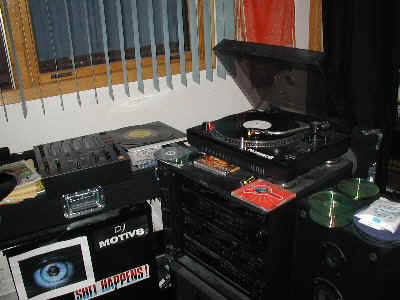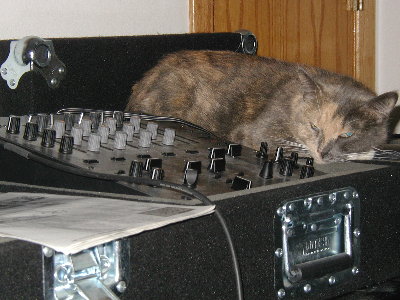 He would first travel on the weekends to Champaign Illinois, where he would perform live sets around the campus of University of Illinois. DJ MOTIV8's music specialty started with Chicago style hard house, euro dance, as well as hardcore rap, techno, and d&B electronica. Check out him out on the mic during part of one of his earliest recorded live sets in 1998 of Crystal Method's "Get Busy Child". For various "non-motivating" reasons, New Year's Eve '99 marked the last time MOTIV8 would play to a college crowd picking a private party over the headlining spot at Orchid Nightclub, which was instead filled by Chicago's Curt Caris.
In Chicago, DJ MOTIV8's first club experience behind a mixer was at an event held at Club Fever, where he opened up for Chicago's unique-styled veteran DJ Psycho Bitch.

1999
In June of 1999, Lucian was able to focus more energy on his music endeavors as successfully completed the 4 year requirements for a Bachelor's Degree in Computer Information Systems from DeVry University.
To distinguish himself from all the other "Motiv8's" out there, he implemented a new spelling of his alias (from MOTIV8 to MOTIF8), as Lucian became more specialized in Trance and was on the forefront of playing what is known today as Progressive House & Trance. Why MOTIF8? A motif is defined as a recurring theme or element in an artistic expression; something that was naturally occurring in dance music, and artisitc expression in the form of the dj. Along with his "motivating" style both through his music and live performances the rest becomes self explanitory.
Towards the end of the year, Lucian started MOTIF8music which was to be the Chicago-based label for future releases of DJ MOTIF8, aspiring DJ's and up and coming artists. However, with the direction that techno music was taking, MOTIF8 focused less on creating his own tracks and promoting talent, but rather importing and mixing tracks from the freshest and hottest European dance music. MOTIF8music CD Releases were to be vinyl for Digital DJ's. Due to certain legal restrictions along with popular Internet music file-sharing services such as Napster, this venture was not fully pursued.

2000
Interview - 2/2000
"Towards the end of the year I was finally finishing up building of my custom race car. The next year i spent a lot of fun time tuning the bitch." Details here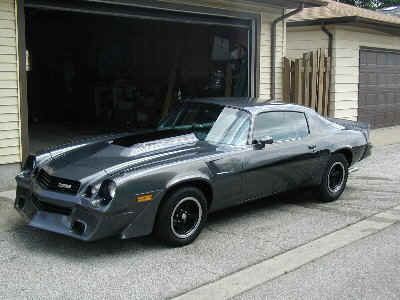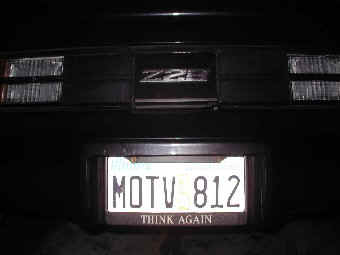 2001
A year of inconsistencies, but also of many accomplishments. After many shows there were requests for cd's, so Motif8music was in the process of becoming an independent record label. However, the summer called MOTIF8 out for a 2 month tour in Europe, beginning with a trek back to the homeland in Poland. From there, the real fun started in Switzerland during the week of the Street Parade, when he played an "open air dance" music festival, with the talents of Talla 2XLC, Bossi/Cosmic Gate, Mind-X & Noise, Energy & Tatana, Mellow D, Voodoo & Serano, Warp Brothers, and transplanted US techno dj Jeff Mills.
As if that wasn't enough, he later went to experience playing at some of the hottest clubs in Hersonissos Greece namely Club NRG.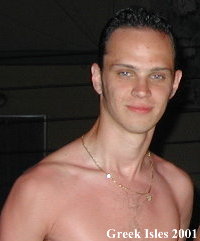 When asked to relate the experience he responds by saying, "Coming back, I didn't know what to do with myself here, it just doesn't compare."
Back in Chicago, after enduring 5 grueling weeks of jury duty at the federal building, the September 11th tragedy occurred, changing the life of all Americans, and putting the entertainment industry at a standstill.

2002
In 2002, MOTIF8 tried to focus on gaining popularity in the states, mainly his hometown of Chicago. Often criticized for being "too picky" MOTIF8 has turned down gigs and residency opportunities as he makes various guests spots DJing around town looking for the ideal permanent residency. He finds himself a little disappointed with the weak scene and by clubs that were managed by vain promoters and owners. Along with the lack of good music, he believed many were also missing the right vibe and environment. However, he concentrated on organizing his music collection and completing many cd projects gaining more experience behind the decks and with the industry. Future plans involved exclusive original motif8music releases which were to be remixed at clubs, and heard over radio.

2003
After an exciting guest appearance Thanksgiving night, MOTIF8music became the host for "EURO MOTIF8-TION" Friday nights at Chicago's CLUB EURO
Thanks to all who came out!! View January flyer
Afterwards, summer tour plans started off by playing in Orlando & Tampa Florida. Following that he was scheduled for another summer Tour starting with I love techno July 19th at Lommel Festival Park in Belgium. Unfortunately some financial setbacks along with time constraints prevented him performing in europe once again. In Chicago, more guest spots, as Chicago finally receives a big tidal wave of european dj's/artists at some the local clubs, mostly at Vision and later at Soundbar. MOTIF8music becomes indirectly involved with promotions for some of these artists and their shows.
2004
Making a better living with promotions than djing, Motif8 still performs at various guest spots in bars and clubs around Chicago and lots of private parties. If you are lucky to see Motif8 spin, you will see and hear quite the performance. Being a technology advocate, Motif8 also plays live for various Internet radio stations as a way to reach audiences outside Chicago that enjoy the same passion for energy dance music but don't have the killer clubs or party environments. In fact, it has been believed that only recently Chicago has entered the global club dance music scene.
2005
MOTIF8Music ends its Chicago promotions at Vision nightclub, and MOTIF8 heads out to Miami Florida for Spring Break and the Ultra 7 music festival. After coming back he takes residency at Kelly's, where the goal is to totally transform the locale into a top Chicago nightspot called Tonik. Towards the end of summer, he also picks up a weekend residency at the newly remodeled and intimate Moxie Lounge in Lincoln Park, where he spins his style of funky house music.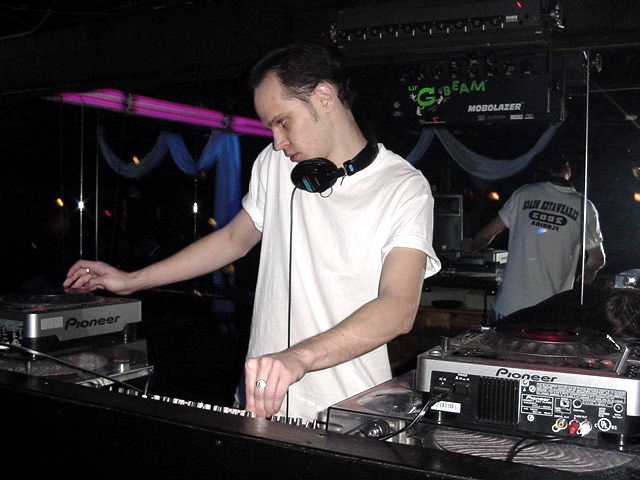 ---
Be a part of the worldwide party and a PLUR way of life
Peace, Love, Unity, and Respect
Amidst the bullshit, there is truth - In the ordinary lies the extraordinary
It is up to you to find it
When it comes to electronic dance music
"DJ MOTIF8 set ya str8"

---
Home
Record Label
Chicago Club Events
Music
Bio
Motif8 Live
Bar/Club Listing
DJ Stuff
Contact