---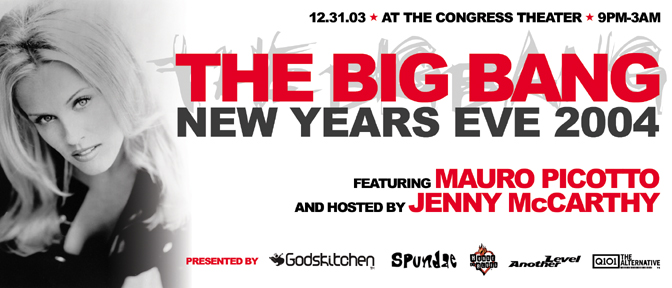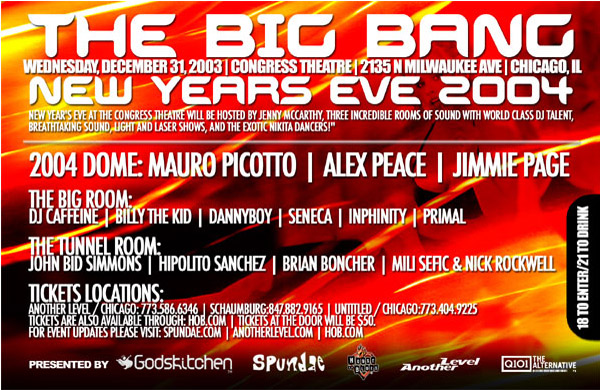 brought to you by Another Level and Spundae

18+/21 to drink : 9pm..3am
The Congress Theater : Chicago : IL

Free Afterhours Party @ Vision with Congress Ticket Stub
SATURDAY DECEMBER 27th
DJ MOTIF8
DJ-ing House Party @ U of I
Happy Birthday Rich
December 20th
Email me for discounted party @ Vision featuring US Trance DJ Christopher Lawrence
December 13th
Crystal Method @ Vision
Single release party "Born Too Slow"
+ Chris Liberator (UK) and Mazi
Global Adrenaline iCandy comes to vision
Also Las Vegas DJ Duane King @ Transit
---
November 25th @ Oasis 160
featuring DJ Bossi of Cosmic Gate



Wed - Thanksgiving Eve
NRG Wednesdays @ Cherry Red RSVP for half off
Intergruv @ Sean Kailey's in Lemont
Sat November 22 @ Vision - Godskitchen Tour USA - MUST SEE!!!
presale tickets @ groovetickets.com
MARCO V (Amesterdam)
Fergie (UK)
Fri November 21 @ Crobar
DId he say crobar? yes the all new crobar
Friday with Pete Tong
&
Vision 2 yr anniversary www.visionnightclub.com
PAUL VAN DYK
w/Johnny Chaos & DJ Dannyboy
Also this week 11/7 Benny Benassi is in town (from Milan)
You can catch him at Vibe Friday 17-20 Only
Or at whitestar Saturday
November 7th @ House of Blues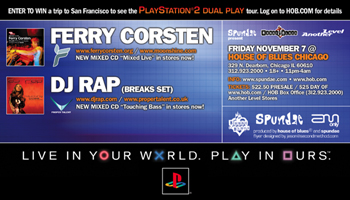 Wednesdays @ Redno5 - Eastern European Parties
for more info check out www.ddands.com
Saturday Nov 1 @ Vision
Spundae w/Richie Hawtin (aka Plastikman - Detroit)
---
HAPPY HALLOWEEN
Saturday 10/25 @ Zentra + Crobar reopens
Come with me before 11 for free admittance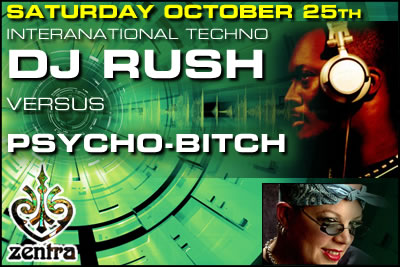 Wednesday 10/22 @ Transit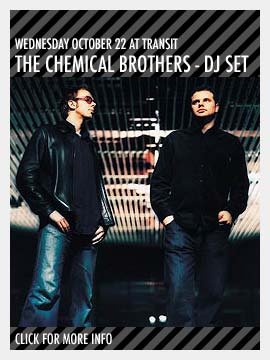 http://www.ticketmaster.com/artist/807212/
Thursday 10/16 @ Transit
Seb Fontaine
John Curley Birthday w/Johnny Chaos RSVP @ transit-usa.com
DJing @ Jenny's Halloween Party 10/11
Friday Localsound 10/10 @ Vision
Thursday 10/9 @ Big Wig
D:Fuse (Perfecto Records DJ)
+
Transit (DJ Pulz8 & Sexy Fashion show)
Friday 10/3 @ Espn Zone
Cubs Game
(Mark Prior vs Maddux) This game is huge!!!
and Free Guiness Event RSVP here 5:30-7:00
THEN OUT TO ESTATE NIGTHCLUB + ZENTRA - Call here to go for free
---
Spundae @ Vision Saturday 9/27
Godskitchen tour featuring Tall Paul (also djing Kazel)
Spundae @ Vision Saturday 9/20



Bad Boy Bill CD Release Party
Also Bad Boy Bill @ Another Level Stores midnight Monday 9/22
Vivid Pornstar Ball @ House of Blues Friday 9/19
hosted by Brianna Brinks tickets $15-$20
MTV's DJ Scribble & Chicago's DJ Caffeine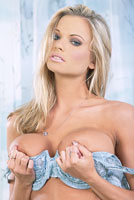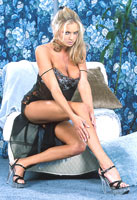 Tuesday 9/16 @ Big Wig
10-2am Mike Dearborn $5
Saturday 9/13 Transit anyone?
Unveiling of new room 10-11 open bar
Sad Day Friday 9/12
The night of the anniversary of 9/11 terriorist act
John Ritter (larger than life TV Actor from 3's company) dies suddenly of ruptured Aorta at 54
Amazing person!!! :(
don't take life for granted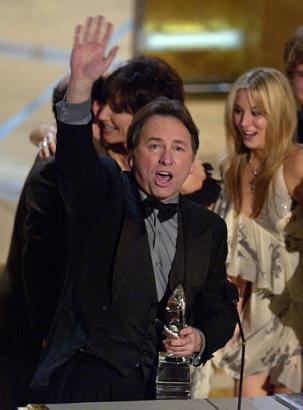 Spundae @ Vision Saturday 9/6
Christian Smith (Yoshitoshi, Sweden, and NYC) - tech house with efx/scratching motif8 style ;-)
$5 before midnight on my guest list
---
In August, summer's end...
DJ MOTIF8 becomes the NRG trance and progressive dj for Belgium based Mean-dream
We look forward to working with this great team soon and MOTIF8-ing their events all across Europe.
Currently we are promoting events in Chicago along with guest dj spots in various venues looking to bring another motif8music residency to the proper establishment
Thursday 8/28 @ Transit
Grayarea live electronic set (like the Chemical Brothers)
+ DJ Mike Steele
No Cover til 11:30 w/RSVP - Come with me to get Open bar til 11
Thursday 8/21 @ Transit
Main Room DJs
CZR (Texture Recordings, czrmuzik.com
ALEX PEACE (_fadedmusiz, alexpeace.com
DJ JES (Fresca Recordings, frescarecordings.com

Blue Room DJs
FLIPSIDE (Transit resident)
CHRIS GIN 11pm-1am house set (Localsound, dt-djs.com)
Wednesday 8/20 - Orion Too




Friday August 15th @ Vision
Euro Trance artist Darude performing live downtown

Wednesday nights starting 8/13@ Accent Cafe - new promo ladies night
---
Friday July 18th @ Vision
Email for no cover all night
July 12th
Congradulations Mike & Marta Bilek!!!
spinnin w/DJ Sizzle @ European Crystal Banquests (Arlington Heights)
---
June 29th-June 6th
Orlando, Tampa FL
June 28th
Bachelor Party
June 21st @ Vision
Ferry Corsten
Louis Osbourne
Thanks Vincent for the Red Bull vodkas and good time!!

Thursday June 20th
Transit Nightclub
Dave Seaman & Johnny Chaos Birthday

Monday June 16th @ House of Blues
Guitar Center DJ Spinoff Regionals w/Killah Priest
Industry Night @ Vision

Thursday June 12th Happy Birthday Party
"Dress in Red" Party @ Spy Bar
open bar 10-12
Mention Motif8music @ the door

Saturday June 7th @ Mission in Elgin
DJ MIXX of Heavenly Sounds and MOTIF8music invite you
Join me with the first party of my birthday celebration
RSVP me for free entry before midnight and open bar 10-11, free champagne, etc
---
May 31st
DJ Tiesto @ House of Blues
$30 presale
6:30 PM
spinning and signing autographs @ Virgin Megastore downtown (540 Michigan Ave)

Summer Season Starts With Memorial Day Weekend
Sunday - May 25th @ Vision
w/Spundae Anniversary & Ur Chicago
Mauro Picotto is back!!!
$15 presale

AND @ Oasis 160
Purgatory 3
DJ Isaac (direct from Holland)
along with the one and only Warp Brothers
May 24th Sat
Grand Opening of Vibe 17+ night Club in Lombard
Ice Bar downtown
May 23rd Friday
930 Belmont, Johnny Chaos & friends
May 15th Saturday @ Vision
Spundae presents American Trance Artist DJ
Christopher Lawrence
May 10th
DJ Colette's Birthday @ Smart Bar (Clark St)

May 3 @ Vision
Armin Van Buren
$20
---
Friday April 18th @ Vision
Chicago Promoters Ball
many Dj's, many promoters
Monday April 14th @ Vision
Industry Night w/Jimmie Page birthday party
Special Guest dj's Curt Caris, Psycho Bitch, etc
Open bar 10-11 w/half price drinks and food til 4am
Sat April 12
Rive Gaunche 10-5am
Erik K & DJ Markski
---
Bass. Beats. Melody.
featuring Brooklyn Bounce
Friday : March 28. 2002 : 9pm..4am

2121 E New York Street, Aurora, IL

18 to enter/ 21 to drink, 2 rooms of sound, Presale $15

Room 1 (18+ mega club):

Brooklyn Bounce DJ Team [Germany] Cracking beats and an ultra-deep Future Bass can only mean one thing: Brooklyn Bounce are in da house. They have picked up the dream dance hook and integrated it with the trademark Brooklyn Bounce sound: incomparably hard techno. The clever secret of their success is, a demonically enticing attitude that has been copied often, but never so masterful. Hits include: "Get Ready to Bounce," "Club Bizarre," "Loud and Proud," "Bring it Back," and "Bass, Beats, & Melody"

Caffeine
Inphinity
Chris B.
DJ Distortion
Mac Attack

Room 2 (21+ lounge):
Valium
Illusion
DJ Dream
Adrenaline
Matthew Roberts

March 23rd Miami @ WMC
The US's largest and best DJ lineup
ULTRA 4 Electronic Music Festival
March 7th
Energy Party with Jimmy Page at White Star
---
February 8th
Crystal Method back @ Vision
February 1st
DJ MOTIF8
1 hour set Saturday @ Orion Nightclub on Archer Ave
---
Friday Jan 24th - MOTIF8 is back at Euro Club


Sunday Jan 19th
Stardust 3 @ Oasis 160 in Chicago Heights
Saturday Jan 18th - many events tonite
Hard/Progressive house DJ Duane King @ Zentra
Party at Transit, Rive, etc, etc
Friday Jan 10th - Euro MOTIF8-TION at Club Euro
MOTIF8 Music hosts the best dance club parties of 2003!!!
Come experience DJ MOTIF8 spin the very best of Underground European Progressive & Trance Music in Chicago
We have the atmosphere along with a unique vibrating dance floor
If you like Raves, Music, and Fantastic Parties, be a part of this!
Friday Jan 3rd - Email for guestlist/open bar
Last Energy 92.7 Party at Vision (energy radio station farewell)
Last Friday before remodeling at Crobar

Happy New Year 2003!