2002 2003 2004 2005 2006 Worldwide
---
Full Moons (energy is strong around these times)
2004
January 7th 10:40AM
February 6th 3:47AM
March 6th 6:14PM
April 5th 6:03AM
May 4th 3:33PM
June 2nd 11:20PM
July 2nd 6:09AM
July 31st 1:05PM (Blue Moon on average every 2.5 to 3 years)
August 29th 9:23PM
September 28th 8:09AM
October 27th 10:07PM
November 26th 3:07PM
December 26th 10:06AM

---
Thursday December 23 - Merry Christmas
Lee Burridge @ Soundbar
Saturday December 18th @ TBA
MOTIF8 Live (Private Party/Joy Blue)
Friday December 17th @ Soundbar
Green Velvet (No cover before 11pm w/rsvp)
Sat 12/11 - James Holden @ Vision - Cancelled
Friday 12/10 - James Zabiela @ Soundbar - Cancelled
Friday December 3rd @ Soundbar
BT laptop symphony (No cover before 11pm w/rsvp)
---
Saturday November 27th @ Vision - SUPER SPECIAL EVENT
ATB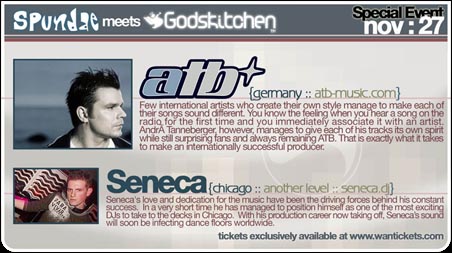 Thanksgiving week
Friday November 26th @ Accent Cafe (in the Suburbs)
Groove Coverage + 5 yr anniversary party by invite (open bar 8-10, appetizers, champagne, no cover)
&
Deep Dish @ Soundbar (in the City)
Thursday November 25th - Jedynka Thanksgiving night
Erika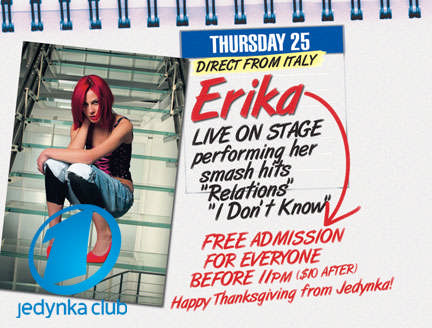 Tuesday November 23rd @ SoundBar
Paul Oakenfold ($20 presale tickets)
Saturday November 20th @ Domaine 1045 Rush
Grand Opening of Club Level - DJ Keri
Friday November 19th @ SoundBar
Marco Carola (Tech Italy) - Free before 11 w/rsvp
Wednesday November 10th
Tune In for Indepedence Day Live from Poland 21:00 European time
Lineup:
NU NRG live show, The Biz - Benny Benassi live show, Ron van den Beuken, E-Craig, Sam Sharp,
Marc van Linden, Nenes, Ceź Are Kane, Matys, Tiddey, Toxic Noiz, oraz Kris.
As well as the Mayday party - live from Poland - tune in link
US Television - "The club" premiering on SpikeTV 9PM ET

Saturday November 6th @ Vision
Jeff Mills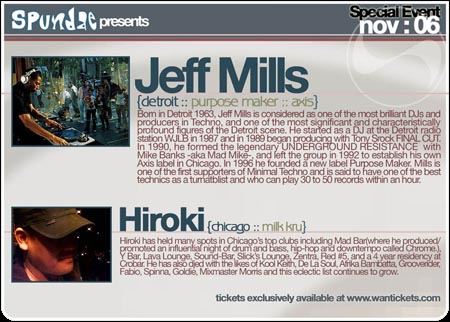 ---
Saturday October 30th @ Vision
NU-NRG live on keyboards & BT with a Laptop Symphony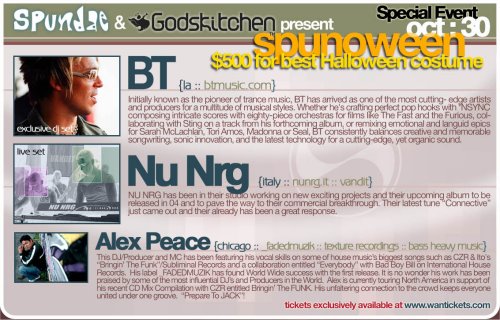 Friday October 29+30th Tiesto In Concert Live from Gelredome Arena Holland
Click here for live internet video stream (starts 3pm Chicago time)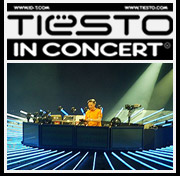 Friday October 29th @ Club Euro
Saturday October 23th @ Vision
DJ Irene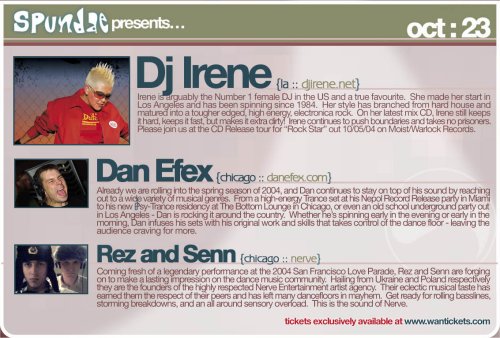 SATURDAY, OCT. 23rd
:: ENIGMA 4 ::
2004 Halloween Costume Ball
featuring:
2 freaky dance cages
2 exotic halloween costume contests
Over $2000 in prizes
Tons of Eye Candy
Tons of Tricks & Treats
..........................................................




JOSH DA FUNKY 1 /B96, TheFunky1.com, Chicago/
DJ FUNK /Funk Records, DjFunk.com/
MIXIN' MARC /B96, MixinMarc.com/
ALEX PEACE /_FADE MUZIK, AlexPeace.com/
DJ NONSTOP /The Official dj of DMX, B96, DJNonstop.com/
DJ VIALGO /Tri-Star, Funk Records, DjVialgo.com/
DJ SCREAM /Distorted Muzik, RTD, DjScreamOnline.com/
PHANTA C /HardBass Chicago, PhantaC.com/
INPHINITY /Euro Temptation, DjInphinity.com/
ERIK K /Euro Fantasy, ErikK.net/
DJ LIMIT /DjLimit.com/
Dj RAMPAGE /Distorted Muzik, DjRampage.com/
...........................................................
10pm-3am | 17+ to Enter
MISSION NIGHTCLUB
209 E. CHICAGO ST. ELGIN, IL 60120
Presented by: NORTHSTAR ENTERTAINMENT & MEDUSACHICAGO.COM
along with: NokturnalGruv.com, RTDPromo.com, ImageNightlife.com
--------------------------------
Sponsors:
IguanaBodyJewelry.com, EnergyThursdays.com, ExoticCoach.com
JTWireless.com, ChicagoHotness.com, Goyk.com, ChitownScene.com
--------------------------------
Last year Enigma 3 set the standard for events to come. Living up to all of
the hype, it was exactly what was expected. The Midwest's "HOTTEST HALLOWEEN
COSTUME EVENT OF THE YEAR". With a unification of people coming from all over
the Midwest Enigma was undoubtedly the Halloween Party to be at in 2003. This
year expect no different as we present "ENIGMA 4: The 2004 Halloween Costume
Ball" With over 6,000+ individuals having already experienced what is now
known as the "ENIGMA X-PERIENCE" come out, join us, and see for yourself what
will undoubtedly be the Halloween Event you don't want to miss.
Saturday October 9th @ Vision
Markus Schulz & Armin Van Buuren

Friday October 8th
The Kastle in St. Louis - Warp Brothers
Friday October 8th @ Soundbar
Ministry of Sound presents Matt Darey
Saturday October 2nd @ Vision
Darude
---
Saturday September 25th @ Vision
Gabriel and Dresden
Friday September 24th @ SoundBar
Mauro Picotto
Saturday September 18th @ Vision
Tall Paul
Saturday September 11th @ Vision
Kimball Collins + Dan Efx
SATURDAY, SEPTEMBER 11TH 2004
Medusa and ClubExplosion Present ::

U N I T E D
Mission Night Club
209 E. Chicago
Elgin, IL

17+ to enter
2 ROOMS
OUTSTANDING SOUND AND LIGHTING

WEAR RED, WHITE, & BLUE

FEATURING
DJ YOERI - For the 1st time in the U.S.A
creator of F*ck on Coc*** & Spin me up

ALSO INTRODUCING: PORTIA SURREAL




Introducing DJ Portia Surreal New York City's up and coming glowing disco ball vixen. Enlightening the ambiance of planet Earthís dance floors with her hypnotic style and seductive flava. Her individual synergy is a transcending spectacle. Featured in the spot light glow with some of the world's most elite artist's: Andy C, Sandra Collins and Tiesto to name a few; Portia is traveling the globe as an explosive controversial breakthrough dj. So far, performing in venues with up to a 6000+ audience, she tantalizes with her theatrical fetish erotica. Whipping up a sassy spankin' style of dark n sexy house and breaks with an electro funky cherry on top. This disco tech geisha has luminous eloquence that invokes the audience with her ever changing rhythm. Music is her lingerie, she captivates a multitude of fans from time zone to time zone with her vision, infinitely marking the galaxy with her essence. Her splendor is a way of life.

MAIN ROOM:
PORTIA SURREAL
DJ YOERI
DJ CAFFEINE
DJ BIZERK
MENE GENE
MJB

LOUNGE:
DJ INPHINITY
RYAN B
DANNY V
NORD DJS
DJ SUPREME

Part of the proceeds of this event will be donated to POSITIVE PEOPLE TODAY Dedicated in bringing out the positive in people and ties we have to each other as a human race TODAY!
A NON PROFIT ORGANIZATION

www.positivepeopletoday.com

SPONSORED BY:ClubExplosion.com, Medussa Chicago, Energy Thursdays, DNG Printing, Sexystiches.com, Chii Clothing, Iguana Body Jewelery, JT Wirelss, Goyk.com, NORDJs, Zebra Models, Party Magazine, DigiDisco.com, MaHima Productions
Saturday September 4th @ Vision
Ferry Corsten
---
Saturday August 28th @ Vision
Bringin the real funk DJ DAN
Thursday August 26th @ Soundbar
John Digweed
Saturday August 21st
MOTIF8 @ Katacomb
Saturday August 7th @ Vision
The Crystal Method
This Wednesday, August 18th, the Chicago Chapter of the Recording Academy® is proud to present:

Dance Music Forum & After-Party

A GRAMMY® Midwest Professional Education Series event exploring major trends, developments and issues in the local Dance/Electronic Music Community. An After-Party will follow the panel discussion, where each of the panelists will perform.

Featuring:
Tim Baker: DJ/Producer, Real Estate Records
Lady D: DJ/Vocalist/Producer, D'Lectable Music/SuperJane
Steve "Silk" Hurley - GRAMMY-nominated Producer/Songwriter/Remixer
The Legendary Paul Johnson: DJ/Producer/Remixer
Maurice Joshua - GRAMMY-winning Producer/Remixer/Composer, Nu Soul Inc.

Wednesday, August 18, 2004
6:00 PM -- Networking Reception
7:00 PM - Panel Discussion
8:30 PM - After-Party
@ Smartbar, 3730 N. Clark St., Chicago

$5 Recording Academy Members
$10 Non-Members

For more information about the event or the Recording Academy, please visit www.grammy.com/chicago.aspx or contact the Chicago Chapter at 312.786.1121 or chicago@grammy.com.

This event is being presented in conjunction with the following sponsors: Musictech College, Shure Inc. and Mackie.
---
Saturday July 31st @ Zentra
Full Moon Madness
RESCHEDULED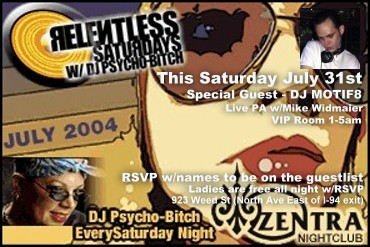 Saturday July 23rd @ Sound Bar


Saturday July 17th @ Vision - discount at www.spundae.com
Johan Gielen (Amsterdam)
or
PURE 8 year anniversary with
Paul Oakenfold & Sandra Collins @ the Vic theatre

Friday July 16th @ Soundbar
Gathering up with friends (dj Lee Burridge)
7/10/04
Sensation White Broadcast live sat night from Amsterdam (3pm US time)
Watch it here
http://www.di.fm/wma/sensation.asx
Friday July 9th @ NYC - Club Shelter
10pm-6am
DUMONDE & LANGE
Broadcasted live on Digitally Imported
Friday July 9th @ Accent Cafe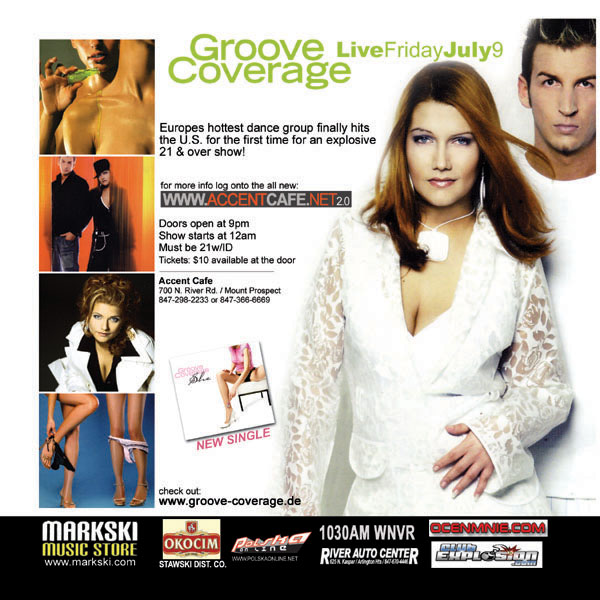 Saturday July 3rd @ Vision
Carl Cox (UK)
Cancelled
(the whole tour due to health reasons)

7/3/04
Sensation White Broadcast live sat night from Amsterdam
Watch it here
http://www.di.fm/wma/sensation.asx

---
Saturday June 26th @ Vision
#1 ranked DJ in the world TIESTO
JUST BE TOUR (new album)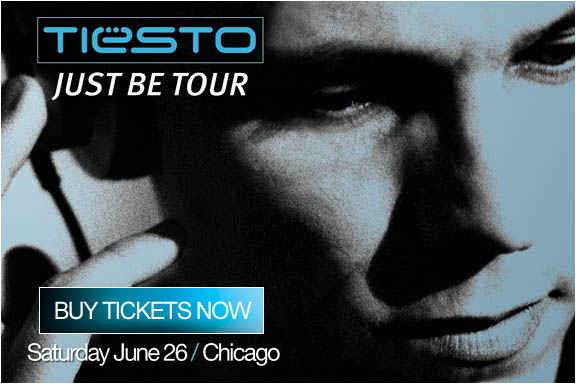 Thursday June 17th @ Soundbar


His show June 17th is special for many reasons, one this will be his debut at Sound-bar, two
this is the official launch of INVOLVER. This Global Underground project is unlike any other to date.
Involver blurs the lines between the DJ mix compilation and the producer/artist album.
Every track is an original Sasha remix or re-creation that has been exclusively recorded
as an original piece for this project.
Click here to buy a limited number of $21 Pre-sale tickets. The door price will be $30:
so pre-sales are strongly recommended.
Saturday June 12 - My 27th birthday - VIP section (front of the dj booth) @ Accent Cafe
Thurs the 10th @ Energy Thursdays - special guest dj limit & caffeine
Saturday June 5th
Hangin out @ Rive Gauche
Get on the guestlist for no cover before midnight
Friday June 4th @ Oasis 160 - Warp Brothers are awesome live!
Cancelled club is closed for remodeling during the summer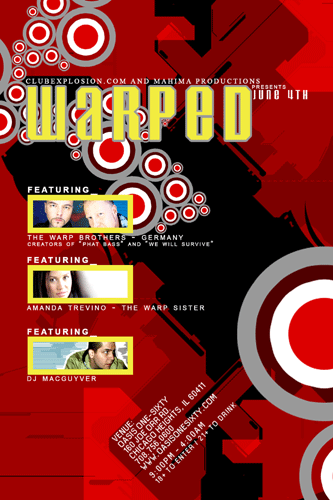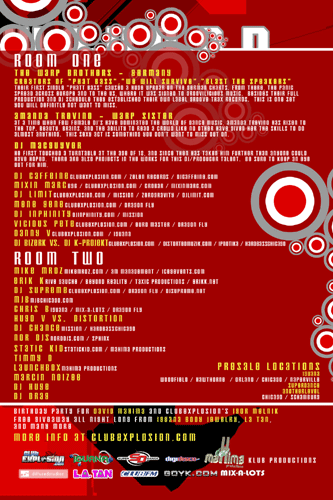 ROOM 1
*THE WARP BROS*
*AMANDA TREVINO*
DJ CAFFEINE
MIXIN' MARC
DJ LIMIT
MENE GENE
DJ INPHINITY
VICIOUS PETE
DJ BIZERK
DANNY V

ROOM 2
DJ SUPREME
MIKE MROZ
MJB
CHRIS B
DJ CHANCE
NOR DJ'S
STATIC KID
DJ STAXX
TIMMY D
LAUNCH BOX
MARCIN NOIZEE
DJ HUGE
---
Sunday - May 30th - DJ Isaac @ TBA

Sunday - May 30th @ Oasis 160 - Memorial Day Weekend


Saturday - May 29th @ Vision
Richard Humpty Vission - email me for half off before midnight

Friday - May 28th @ House of Blues - Free show @ 12:00 18+
Donald Glaude
Saturday - May 22th @ Vision
Marco V
Friday - May 21th @ Sound Bar
Mauro Picotto - advance tickets $15 here
also Kazell @ Trace on Clark Street 9-2am $10
Saturday - May 15th @ Vision
DJ Icey - Florida Breaks come to Chicago
Saturday - May 7th @ Sound Bar - not happening anymore for whatever reason :-/
Darren Emerson & Tim Deluxe (Darren Emerson at Vision May 1st still on)
---
Friday - April 30th @ Oasis 160
Iio creator of the song "Rapture" + many good local dj's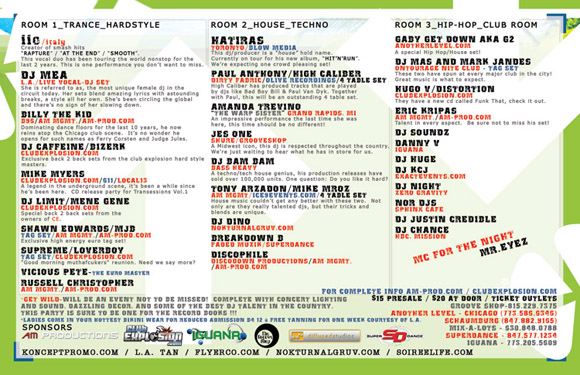 Thursday - April 29th @ Sound Bar
Seb Fontaine BBC Radio 1 Party
Saturday - April 24th @ Vision
Bad Boy Bill
Friday - April 23th @ Sound Bar
Duane King (Vegas)
Saturday - April 17th @ Vision
Paul Van Dyk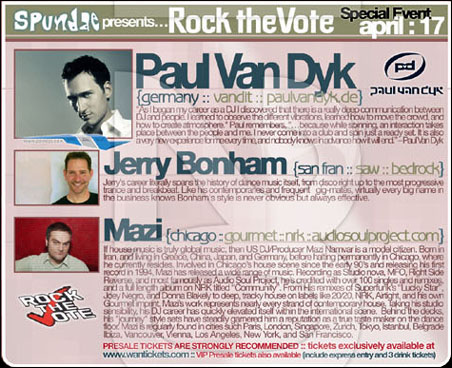 Friday - April 9th @ Oasis 160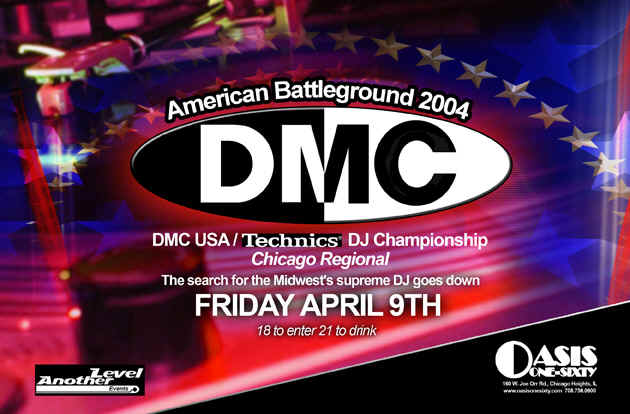 Saturday - April 3 @ Vision
George Acosta (miami trance)
Friday - April 2 @ Sound Bar
Junkie XL + Johnny Chaos (our RSVP includes 2 tickets for $20)

Thursday - April 1 @ Sound Bar
Green Velvet - Free Admittance w/RSVP
---
Saturday March 27 @ Vision
Jeff Mills (the finest techno)
Wednesday - March 24th @ Oasis 160 (nice, bass in the place)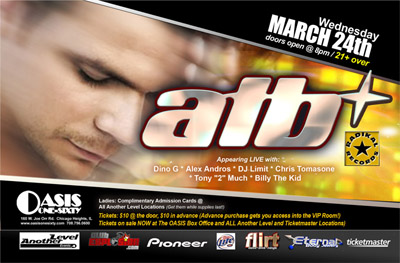 Saturday March 20 @ Vision
Ferry Corsten
RSVP for half off before 11 or half off all night if you are dressed like a Punk (hey Ruth from Germany)
Thursday March 18 @ Transit
Sandra Collins
only $5 cover w/RSVP @ www.localsound.com
Saturday March 13 @ Vision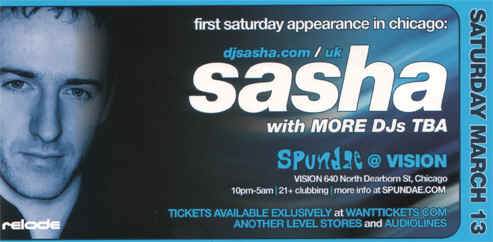 March 6th Weekend
WMC in Miami featuring Ultra 6 Music Festival under a full moon nonetheless!
First official Mean-dream party in Belgium
In Chicago we are at Moda (nice yellow Enzo Ferarri)

Wednesday March 3 WMC Preview @ Crobar
Timo Maas
+ my friend Johnny Chaos
---
Saturday - FEBRUARY 28th
Gabriel & Dresden @ Vision
Saturday - FEBRUARY 21st
Armin Van Buren + Jimmie Page - Spundae @ Vision
*Armin sucked
Saturday - FEBRUARY 14th
Love is in the Air!!! Come to find love, bring your love, or just love the music
DJ MOTIF8 joins resident DJ Vox (Intergruv Networks) and Godchilla
@ Sean Kaley's for a Valentine's Day Blowout
Room 2 features a live rock band from Roaring Records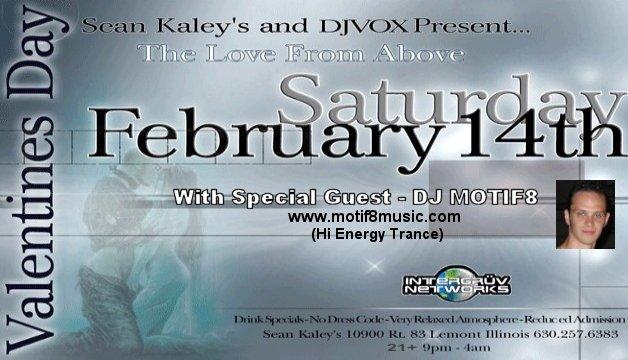 Friday - FEBRUARY 13th
Accent Cafe welcomes D-bomb direct from Poland

Friday - FEBRUARY 6th - Ontourage downtown (nice sound, fake vibe)
---
Saturday - JANUARY 31st
Judge Jules - Spundae @ Vision
RSVP for half off before 11
This should be a great night!
My friend Tim Fusion said he had fun ;-)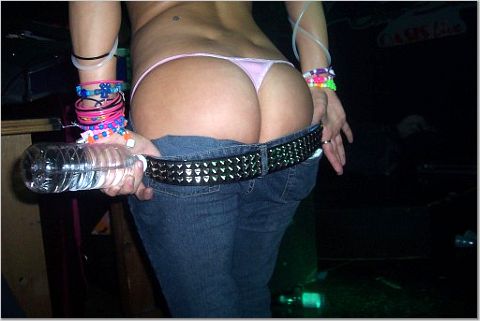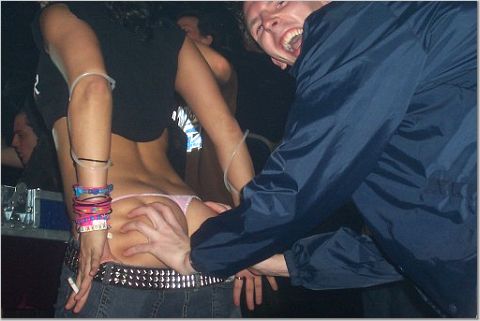 Saturday - JANUARY 18th
Birthday/old friends get together
First we were at Jedynka, afterwards to Vision (Kevin Saunderson)
Saturday - JANUARY 10th
WU - TANG After Dark Afterparty & PAUL JOHNSON's Birthday Bash
@ "The STUDIO"
11:00pm - ???
1385 North Branch
(off of Division- west of Halsted, east of the Chicago river bridge)
-ROOM 1-
Exclusive Live Mic By Wu-Tang Clan
-ROOM 2-
Paul Johnson
Johnny Chaos (goes on around 3:00)
Jimmie Page
Jesse James
--------------------------------------------
$20 Cover For Bangin' Beats that will go till?????
info: 815-509-0939
---
JANUARY 2004
All right, here is the word, the scene really is one sided in Chicago and blows.
Politics reign between promoters and club owners other ignorant cash collecting individuals in charge.
This in turn like many other areas of leisurely activity affects the fans, the club goers, the partiers, music lovers, and people desiring quality when they are there for a good time.
Our free time is important, especially in an age where people are working more and playing less. Many people take it seriously while others stagnate or have given up and settled to whatever we have in Chi-town.
Our advice, stick with a promoter you know will give you a good time, not just the ones that write hype whatever supposed big name dj they put on the flyer.
We at motif8music do more than just have a dj at a party. We do more than throw an event at a club that you heard was hot. It is also important to take into consideration that the best dance parties in Chicago, are not always happening at a club or bar, but sometimes at good old fashioned house parties. We try to provide the right atmosphere...we don't care how you look or how much you suck up or how much money you spend. It's all about the love for the music and having a good time with the right vibe. The right vibe includes individuals that envision partying in a special way - people that are awake to the age we live in. The global dance alliance of dance music.
In the future I personally may be sacrificing my dj abilities to work in other areas of the industry (such as promotions). I feel this is the best way to wake up my neighbors in this city and beyond and also to promote myself and create stability and organization to an otherwise chaotic scene.
---
Home
Record Label
Chicago Club Events
Music
Bio
Motif8 Live
Bar/Club Listing
DJ Stuff
Contact